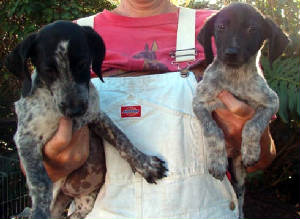 This is the picture I saw on the website. I couldn't even see her face, but felt an immediate bond with her. Her sister is pretty cute too.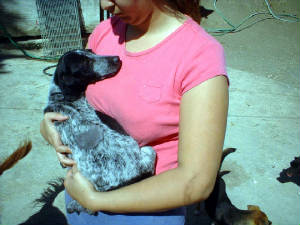 Raeka almost died from parvo. She was in the hospital in Puerto Rico for days and days, but she pulled through. She's a fighter through and through. This hot spot was a result of her illness.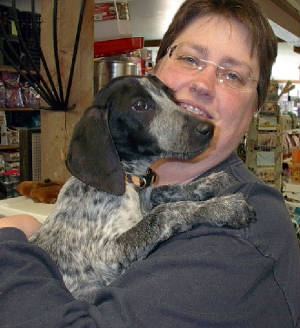 Finally, after weeks and weeks of waiting, and driving through a foot of snow to pick her up in Peterborough NH, she is in my arms.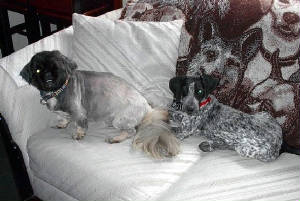 Raeka with big brother, Sherman. They adore each other. Raeka always wants to be as close to him as possible.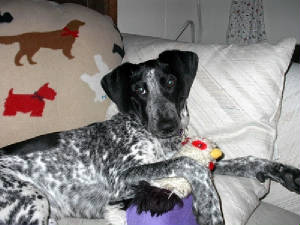 Raeka and Sherman both have these squeaky chickens. Sherman's was a gift from Dr. Fitzgerald, but when Raeka discovered it was her favorite too, I had to go buy another.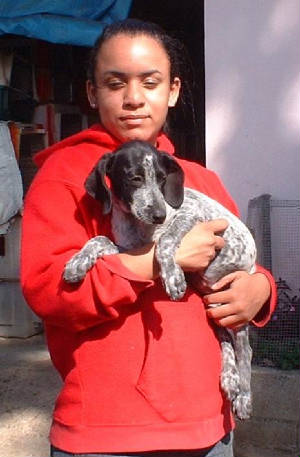 This is the second picture I saw of her, weeks and weeks before finally holding her in my own arms.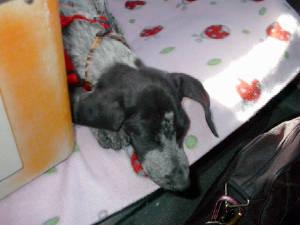 Raeka's flight left Puerto Rico at midnight on March 3rd and ended at 3:30 am in Hartford, CT. She was met by a wonderful volunteer who drove her to NH. She had a long night and slept all the way from NH to our home in upper Vermont.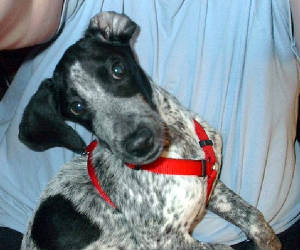 Her ears are long and soft and perfect for stroking. She is such a love.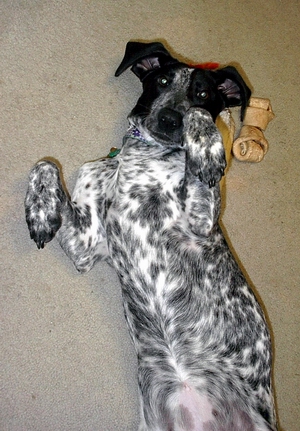 I just love all her speckles. She's such a pretty girl.